OMAMImini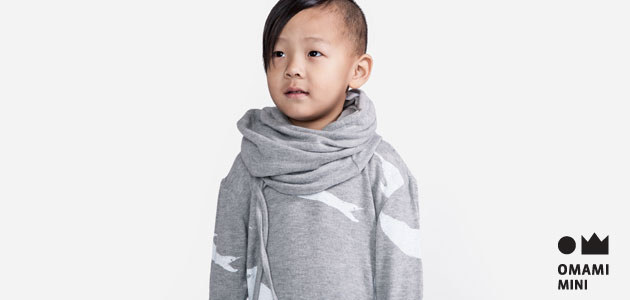 OMAMImini is an Los Angeles based brand and the designers are Ola Omami and Natasha Mileshina.
Ola Omami is an established trendsetter and visionary founder of omami.ru. Always on the watch for the next big thing, she has launched design agency and boutique LimitedUnlimited and curated various exhibitions during the International Design Act Festival in Moscow.
She's been a frequent contributor to publications such as Elle Decor, Interni and Time Out. Her extensive experience comes from years of working as a product and interior designer as well as a buyer and design consultant. She received her BA Honors in Art & Design from Tel Aviv University and completed product design studies in Hogeschool voor de Kunsten in Utrecht.
She is known for her impeccable taste, tender love for all things Japanese and a keen ability to multitask without compromising quality. She is inspired by her daughter, the abundance of sunshine in Los Angeles, and all things clean, bright and simple, such as marshmallow or triangles.
Natasha Mileshina is a fervent illustrator and a graphic designer with years of experience
as an art director. Her resume includes a ridiculously huge museum in New York City and numerous American Graphic Design Awards. Her illustrations are often found in Elle,
Smart Money, Afisha, Taste, and other magazines, and she has been featured in many prestigious design books and exhibitions. She studied graphic design at Moscow State University and Basel School of Design with the legendary Wolfgang Weingart.
She swoons easily at the sight of beautiful children's books and known for her superhuman efficiency as well as quirky sense of humor. She is inspired by cinnamon buns, Scandinavian textile and the Moomins.
For more information on this amazing brand please send us an e-mail to info@rhubarbrepublik.com