Zebra I can see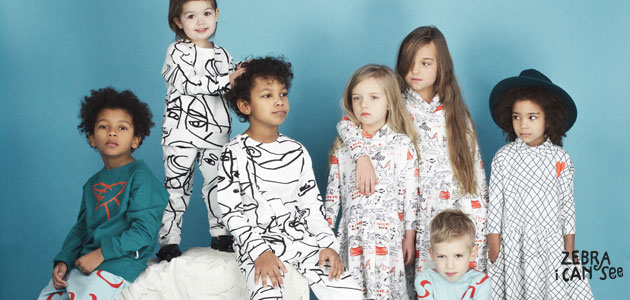 "Zebra I Can See" – as fresh as a handpicked lemon fashion brand for kids with unstoppable imagination. These kids see zebras, crocodiles and people from the moon in most boring situations, where rational and overtired adults would never noticed. Children are newcomers to this world, everything is so surprising to them, until you do not say that "it does not work". Therfore "Zebra I Can See" is dedicated to all the giants of imagination, creators of invisible friends and fantasy factory directors.
It's amazing when you ride
Joyful zebra in the night
And in the morning when it rains
Children travel on the train
Lemon juices from the sky
Say hello and say goodbye
That's a little secret lie
That organic dress & skirts
Doesn't fit to small young girl!
Zebra brand is fun and new
Like fresh pumpkin in a stew
It's with colors, dots and stripes
That's what children really like
Counting down to one to threee
Zebra zebra, can you see?!