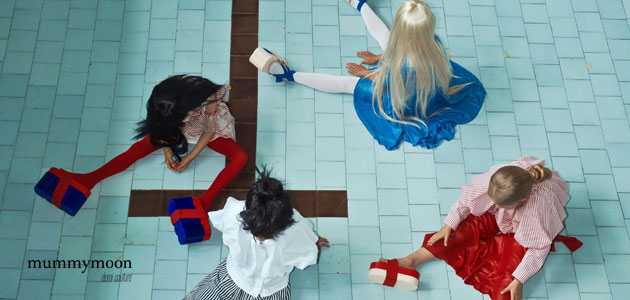 Rhubarb Republik proudly presents the new Mummymoon SS18 collection "TAKE IT EASY"
Straight to the moon and back.
Some things are routine and some things in routine appear to be cosmic. It's exactly what happens with Mummymoon dress.
This time Mummymoon welcomes SS18 with the collection named "Take it easy" containing of 36 new pieces. All of them are equally surprising, subtle and even a bit glamorous: ups and downs of fat fabrics together with thin textures rippling like a tiny river and heavy details uplifting the mood of each dress.
Mummymoon collection was created having in mind all princesses on earth who dream of flying to the moon. Not forgetting the ones which take their routine easy and with style.
If you have any further interest or questions please get in touch by e-mail at info@rhubarbrepublik.com and we will gladly assist.