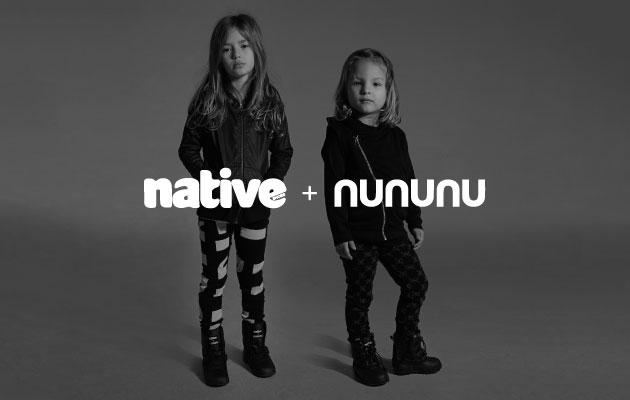 For its debut kids collaboration, Native Shoes partners with contemporary children's label, nununu to create two original designs fit for the alternative tot. Recognized as the antithesis to traditional baby wear, nununu adds a welcome dose of minimalism to Native's future-forward footwear, coming together in a partnership that celebrates the modern munchkin. Set in nununu's traditionally dark palette, the collaboration looks to Native's Jimmy 2.0 and AP Luna boots as its canvases; and with an arsenal of fine features, proves that all black is anything but basic. Each silhouette includes a water-resistant coated twill upper, cozy fleece lining, EVA outsole, and the liteness you've come to know and love!
For more information please get in touch by e-mail at info@rhubarbrepublik.com
Preorder deadline: February 19th.
Delivery: August 1st.