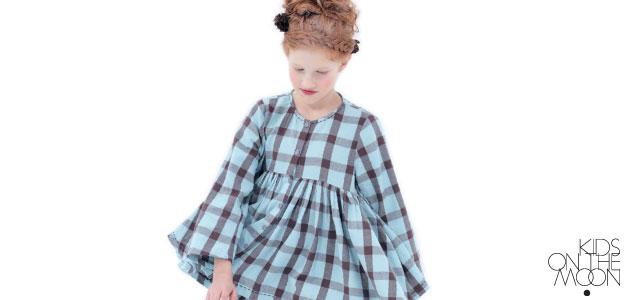 This season Kids on the moon takes you for an art trip to the heart of the Tatra Mountains,drawing inspirations from the 19th-century Zakopane Style.
Playing with ornaments of a special ethnic meaning – like hearts, stars, rosettes or traditional cheese forms – we have adopted original elements of decorative folk art to the kids world, using traditional techniques like linocut, embroidery or serigraphy.
You will find ethnic symbols transformed into flying objects or mysterious signs applied in unexpected places. Funny pompons bring a hint of humour and playfulness. Cold colours with frosting embroidery bring a touch of chilly mountain winter.
Shapes also have the ethno feel.They are loose and comfortable with wide arms and high waists with some warm padding and quilting. Soft and warm fabrics include e.g. flannel, jersey, ribbed cotton and delicate washed denim.
The collection has been created with the assistance of very talented and unique Polish printmaker and illustrator, Zuza Miśko, whose work is based on traditional methods of printmaking.
For more information please get in touch by e-mail to info@rhubarbrepublik.com