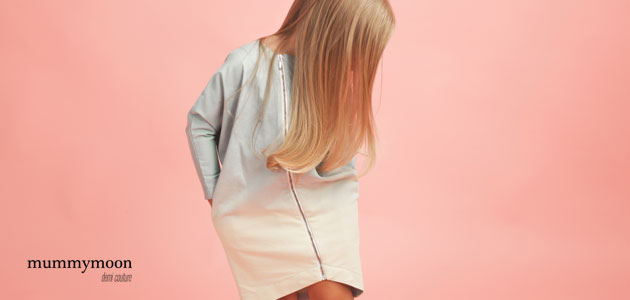 Mummymoon, with a bang, presents SS17 collection of "origin" – an ode to summer, where you can find clothing for a city walk, holidays or calm everyday. The new collection represents a fresh and sweet, but with a sourish gel oasis. It is fully featured and saturated with a beautiful mild colors and flavors.
Main collection livery – dress. Dominated structurally, changeable forms of silhouettes that are intertwined with a hint of gentle romanticism.
The color palette starts from white, light pink and reaches classic dark blue or screaming electro.
Mummymoon child – bold, sensuous, eloquent, but subtle.
The environment of Mummymoon's child – a modern and industrial city, where diversity of people and architecture intertwine. Even in the crowd of thousands – mummymoon child remains noticed and perfectly fits the cosmopolitan area.
For more information please contact us by e-mail at info@rhubarbrepublik.com