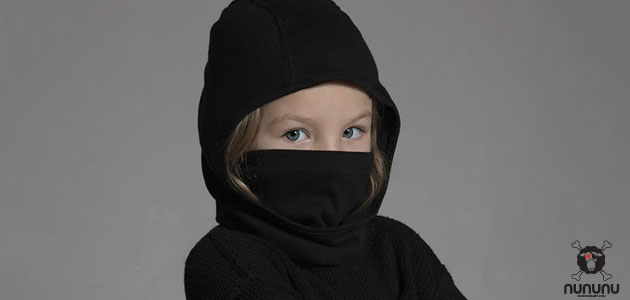 ​​
Nununu, the premier global clothing and accessories brand, continue their classic aesthetic while introducing new prints and pops of color for FW16.
While staying true to the brand's simple, minimalist designs, the Punctuation graphic theme makes its debut with an exclamation, quotation and all-over print, in addition to the MD Skull print- all adorned on their signature distressed threads. Loyal Nununu fans will be excited to see the Powder Pink palette back in the mix and the introduction of Dyed Tangerine – brining a refreshing burst of color to the winter months.
To fight off bone-chilling temperatures, Nununu expands their outerwear collection with the Long Down Coat and Vest, made from 100 percent natural down and lined with 100% single cotton for extra warmth and interior shoulder straps for carrying the coat over the shoulder. And for a chic, rocker look pair the new Velvet Baggy Pants with their signature Leather Jacket.
Nununu debuts socks this season made from plush cotton, polyamide and spandex and available in the star, skull and punctuation print they are perfect for the accessory-loving tot. And to ensure a goodnights sleep, while still staying chic, cozy up with their ultra-soft blanket and bedding sets.
Nununu will also introduce two new collaborations this season with Native Shoes and Neutra. The Native + Nununu collaboration includes two of Native's signature boot styles: Jimmy 2.0 and AP Luna. Neutra, design studio is known for their work with recycled tire tubes, has partnered with Nununu to debut one-of-a-kind backpacks and pencil cases.
For more information on how to order please contact us by e-mail at info@rhubarbrepublik.com