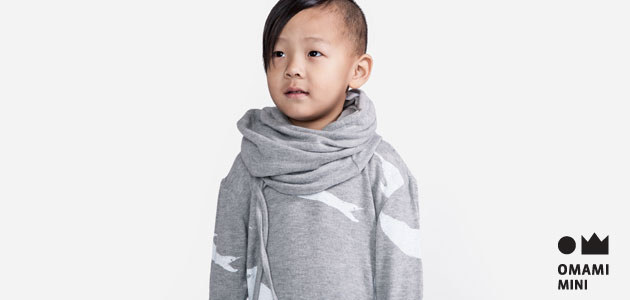 We proudly present OMAMImini as our new brand partner and their new collection for AW 2017.
We admit, winters here in California can leave much to be desired for cold weather enthusiasts. However, this did not stop us from dreaming up sparkling icebergs, arctic owls, and cool sea unicorns (or narwhals).
Our signature vintage wash and soft knits are styled with playful ruffles and
edgy layers, turning every outfit into a statement. This is our idea of a very soft,
very friendly, and very different cold season with much to look forward to.
For more information please get in touch by e-mail to info@rhubarbrepublik.com