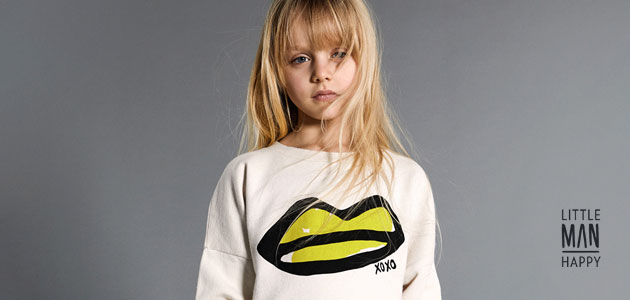 Little Man Happy just launched their new AW 2019 collection, "Amazing You".
Since 2014 Little Man Happy has been building on a unisex kids fashion brand with a strong focus on sustainable styles that catch the eye and inspire children and adults alike.
The Autumn Winter 2019 collection focuses on soft and comfy organic cottons, high quality materials and fair working conditions. Combining knitted and woven fabrics as well as special materials together with a fresh design and playful allover prints gives the collection a great mix of unisex organic everyday styles for kids from 0-12 years. Designed in Berlin, straight from the heart and produced exclusively in Europe.
Monochrome tones and pastel shades in combination with fresh pink and limeade tones guarantee a kick of high fashion attitude.
The range offers about 70 unique pieces per season, and will be available in selected kids wear stores worldwide and online at Little Man Happy by August 2019.
AMAZING YOU is a celebration of the miracle that is your body. We admire the many thousands of things, from your smile to your energy, the joy of life to your innermost – your beautiful heart, soul and bones. Your thoughts and dreams create who you are, you rock and you always will.
For more information please get in touch by e-mail at info@rhubarbrepublik.com