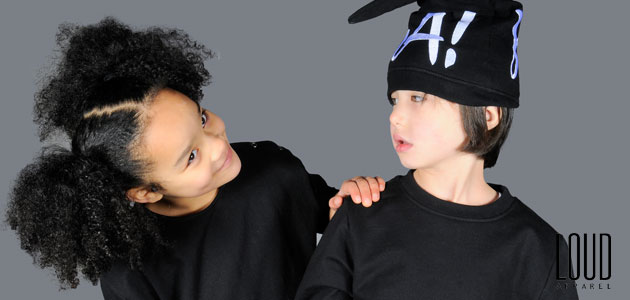 It's that time of year again, a fresh exciting season unveiling the new AW17 collection, "Adventure into the Wild".
Since its start in 2011, London label LOUD APPAREL stands true to the unique character that makes the brand so distinctive. A growing process every year, one of the leading brands internationally acclaimed and appreciated for its unique style and product quality.
The label continues to be front runner, incorporating functionality, quirkiness and cutting-edge style for the children. This season is no exception as Creative Director Serena Di Scalzo and LOUD Team translate into the new collection and the brand's conceptual vision the 1963 iconic picture book "Where the Wild Things Are", the fantasy story of Max's bedroom mysteriously transformed into a jungle environment with fun beasts and malicious creatures by American writer and illustrator Maurice Sendak.
This season's line-up follows the iconic characteristic of LOUD APPAREL with black and white monochromes, a pigment dye effect, a hint of petrol green, bold graphics, exciting textiles patterns throughout and introduces a new soft synthetic fur, all to evoke the classic story, its settings and characters.
The new collection offers a selection of organic materials: comfortable French Terry for jumpers; tracksuit bottoms and dresses; soft cotton jersey for t-shirts; leggings; wool outerwear jackets with FUN embroidery details.
Also included is the BABY collection 6 to 24 months introducing matching organic material and a range of ACCESSORIES ; you will find the synthetic fur scarf and string sac with FUN embroidery, the EYE trucker hat, socks and tights with quirky graphics for those audacious, urban explorers, super stylish among you.
For more information please get in touch with us by e-mail at info@rhubarbrepublik.com