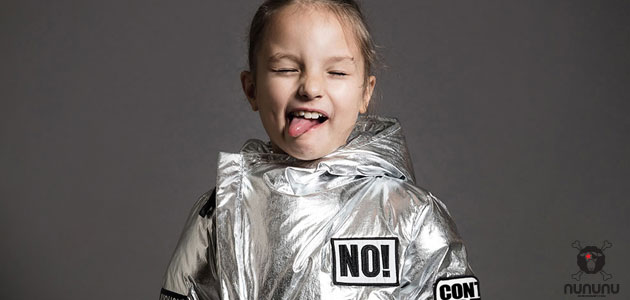 Kickstarting the Autumn Winter Season for 2019 we introduce the amazing NUNUNU and their latest collection "Motion and Dance".
This winter is all about movement and action all around as nununu's designer duo and artist Shay Id Alony decided to stir things up. Their collaboration continues its journey into tribal art, graphic shapes and human skulls but this season they explore them through motion and dance. An ensemble of tribal dancers was created with an all over print while some of them even got a solo and appear on their own on T's, hoodies and pants too. The spiral print shakes things up with a flowy trance and even the brands traditional skull became dizzy from all that funk.
Red, sky blue, dusty yellow, iron and dyed olive compliment nununu's DNA tones of blacks, whites, greys and powder pink and together they create a unique color palette that enhances the bold prints that lead this season. A variety of top-quality fabrics like soft velvet, fluffy French Terry, light drill and nylon enrich the collection alongside the super soft cottons, denims and knits.
In terms of accessories nununu is always looking to expand this category. This season they have added a few great surprises like the nununu canvas high top sneakers, as well as new metallic star rain boots paired together with their new see through star umbrella. Make sure to check out the uber cool canvas & leather zipper backpack and most importantly the newly developed diaper bag as well as the new stroller sack which promises to be a huge hit!
BACK to SCHOOL and HOLIDAY DROPS:
Gearing up for school will be quite easy this season with over 40 styles all ready to drop at the beginning of June. The BTS is well equipped with 2 new backpacks, the new canvas high tops as well as a great water bottle and new stationary sets.
Coming to you at the beginning of October, the holiday collection continues for the third time offering a great range of festive velvet styles, beautiful holiday red items and great dress attire made to celebrate the holidays the nununu way!
DROPS:
BACK TO SCHOOL: Monday, June 3rd, 2019
MAIN DROP: Monday, August 12th, 2019
HOLIDAY COLLECTION: Tuesday, October 1st, 2019

DEADLINE: End of day Friday, March 8th, 2019
For more information please get in touch via email at info@rhubarbrepublik.com