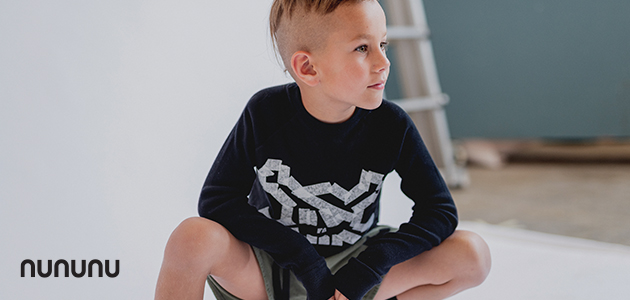 Our SS21 collection's main theme was inevitably inspired by THE sign of times – and what may be the most sought-after piece of the season – the face cover! This must-have accessory is now worn in every country and has become the new norm… and although it separates us from each other – in a very odd way, we believe – that the fact that everyone is wearing it across the world, can also be perceived as a symbol of unity, a shared destiny.
But hey! It is also a pain in the ass, right? So why not add a bit of feistiness to it and kick COVID-19 in the butt?! Please meet our new print – The Ninja Warrior! here to add some spice and wink to our new reality. The print is featured as an all over and standalone print and is mainly showcased in our hot new colors of the season, Red and Blue…
Speaking of colors: please make sure to check out a new addition to our color pallet and meet Dusty Heather Grey. Featured throughout the whole collection, this is a deeper and richer shade to our familiar heather grey and adds a touch of fresh to our basic color scale. The collection is complete with tones of black, naturals, pinks with an extra touch of our special tie dye.
Prints: Alongside our Ninja Warrior, you might notice the masking tape motif circling around the collection be it as a new skull format, alphabet print or on typography prints… the masking tape is yet another outcome of our designers being stuck at home so much… arts and crafts with the kids never looked cooler, huh?
More season favorites include the saying "It is what it is" – because that's the way it is now…
And the beautiful sentence, "everything you can imagine is real" – strong, insightful, and very much to the point if you ask us.
Beachwear: Our swimwear range will be launched as part of our main drop in January and we will get back to the regular schedule next summer. The beach collection holds new swim styles enforced with beachwear and accessories, hello new beach tote and poncho!
NEW BABY ALERT!
We are pleased to announce that our baby collection was reborn and has gone through a major upgrade! New styles, new materials and mainly – a larger variety are all a part of our upgraded baby collection!
The new line has a wider size range starting from Newborn going to 0-3, 3- 6 and up to 18-24. The prints communicate with nununu's main SS21 collection but are differentiated and unique to our new nununu'ers. Most important! The fabrics… imagine super soft cottons… now think of softer ones and you are in the right direction! More about the new line will be sent to you with a separate catalog shortly.

Preorder Deadline is September 14th.

For more information please get in touch by e-mail; info@rhubarbrepublik.com