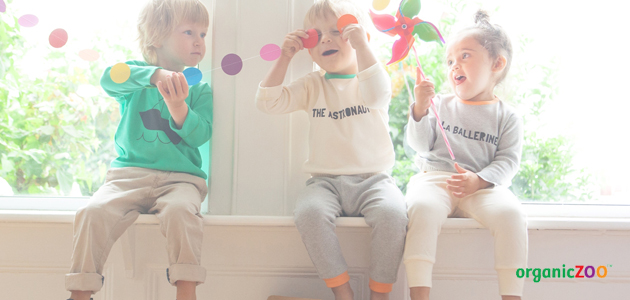 An independent British brand overflowing with conceptual ideas, OrganicZOO make clothes that talk about big dreams and little pleasures.
The 2015 collection has stimulating designs combined with pure and playful graphics, create a unique capsule range of charming, natural clothes for little fashionistas.
"Our clothes are made for small people with big personalities". We encourage our customers to be expressive, brave and never take themselves too seriously!
The new collection for 2015 is full of color, good vibes and includes the signature sweatshirt, pants, bodysuits and hats, available in sizes from new born to 3yrs.
For more information, please contact us by e-mail at info@rhubarbrepublik.com.