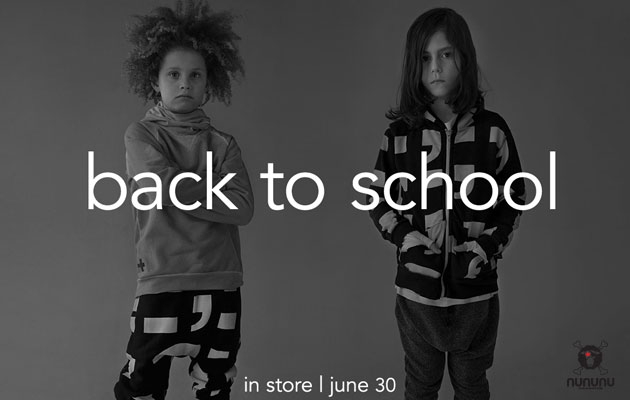 This season, selected styles from NUNUNU's FW16 collection will have a special june delivery, providing kids the ultimate look for the first day of class.
Dropping this summer, NUNUNU will launch a curated preview collection. Notable styles include the classic zip hoodie and donkey pants in the new punctuation print-perfect for English class! Pair the knight poncho, glove patch t-shirt and baggy pants for the ultimate layered look and temperature changing classrooms.
Also premiering with the summer drop, NUNUNU will introduce the tire backpack and tire pencil case. These one of a kind bags are made from recycled inner tubes, available small and large and lined with NUNUNU´s signature star or skull prints.
The Early Drop is Available June  2016.
For more information please contact us by e-mail at info@rhubarbrepublik.com