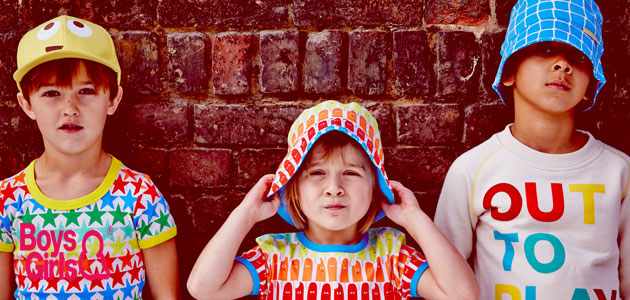 Catering for kids from 0-10 years, Boys&Girls make easy styles with an emphasis on great unisex pieces that are perfect for all types of play and today's urban lifestyle.
This collection is a trip through a multi-coloured winter woodland dream – with giant toadstools & curious trees, where feathered friends wait to play; oversized spots, woodgrain, bright abstract feathers print, woodpecker appliques & Boys&Girls classic bright stars come together on loopback sweat, velour, needle cord & Sherpa Fleece fabrics for a burst of happy colours and warm textures.
Key styles include: Woody Crew – sweat top with appliqued Woodpecker arm design. Cord Zip Hoody – needle cord hooded jacket with printed sporty panels and multi-stripe cuffs. Bubble Jean – indigo wash denim jean with zig zag knit cuffs and relaxed fit.
New for AW16: Denim Jeans, Feathers Reversible Gillet, Big Bird Zip Coat & Sporty Cord Zip Jacket & Harems.
Prices: £16- £60
Key colours for AW16: Oatmeal, Slate, Emerald Green, Bright Red & Yellow.
Each garment is made using GOTS certified organic cotton for garments that are soft yet strong and have extra feel-good factor.
For more information please get in touch by e-mail to info@rhubarbrepublik.com