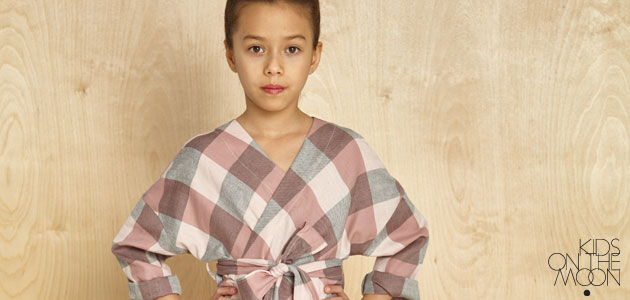 Rhubarb Republik is honored to present a new brand partner, Kids on the Moon and their AW 2016 collection, Sunset.
On the threshold of autumn Kids on the Moon leave beaches bathed in sun where we spent the whole summer with the Sunrise collection. Sunset is coming – time to part with the Sun when the world is wrapped in a phenomenally warm sunset glow.
The Magic hour sharpens colors and senses, brings out shapes and elongates shadows. They lead us into a forest where little creatures lean forward to catch the last sunrays. They prick their ears and look out for the last worm ray of light over the horizon.
In the Sunset collection we open the door to a magic land. It is dominated by intense colors, classic forms. Warm and soft plaid patterns, fancy ears, two-color soft dresses and sweatshirts, denim jackets with a light lining. Everything you may need to meet elves, gnomes and other creatures living in the magical forest.