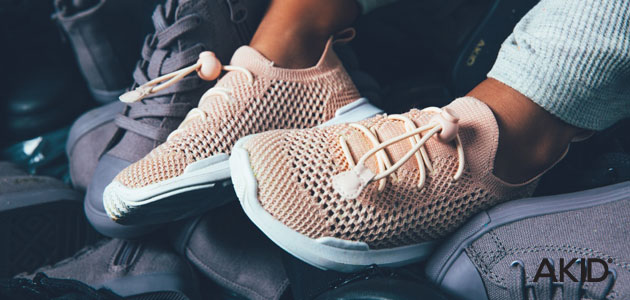 The new SS 2018 collection by AKID is now available to preorder.
Serial entrepreneur Ashleigh Dempster and her street wear guru husband Matt George (think Stussy, Ransom, Nomad and Goodfoot) launched AKID footwear after failing to find unique stylish shoes for their toddler son.
AKID shoes are specifically designed for children aged 2 – 8 years, creating fresh interpretations of classic styles such as high tops, low tops and moccasins.
AKID's ethos is based around creating fun shoes with unexpected patterns and embellishments for the fashion savvy family. As parents themselves, Ashleigh and Matt also understand the need for comfortable, lasting shoes.
'We identified a gap in the market and decided to capitalise on this. We used our years of experience to bring something new and exciting to the children's footwear scene.'
If you have any further interest or questions please get in touch by e-mail at info@rhubarbrepublik.com and we will gladly assist.