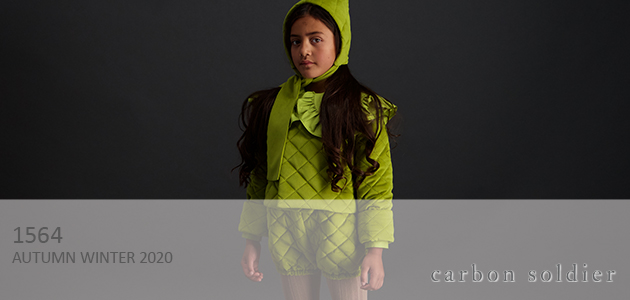 Carbon Soldier just launched their new AW 2020 collection; 1564.
Carbon Soldier's AW20 collection, takes inspiration from visiting Pop-Up Globe, a world's first full scale replica of Shakespeare's Globe Theatre in their home city of Auckland, New Zealand.
Whimsical detailing in luxurious faux fur, washable wool blends, lush quilted velvets and premium quality knits combine to create unlimited outfit combinations with each piece named after a Shakespearean character.
Hues of grass green and pinks in rose and blush, are interspersed with shades of brown, black and beige allowing for unlimited outfit combinations that can be styled for any occasion.
Established in 2002 Carbon Soldier strives to create timeless design and lasting quality for newborn to 14yrs.
For more information on their amazing new collection please get in touch by e-mail to info@rhubarbrepublik.com