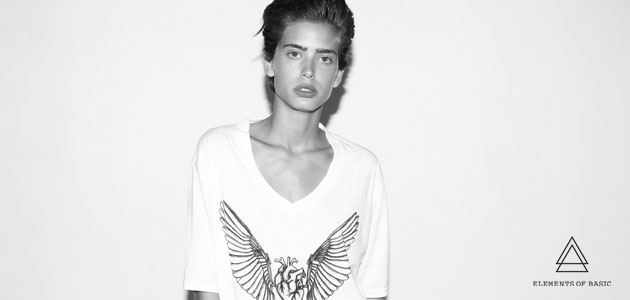 We are proud to present our new brand partner in women's fashion, Elements of Basic.
Elements of Basic (EOB) is a brand dedicated to creating an everyday basic look, fit for every hour and occasion. Our inspiration are women that like to dress comfortably and want to wear clothes with a statement
Elements of Basic specializes in high quality cottons with a touch of fine leather wear and special fabrics. Each of our garments goes through a unique washing process to ensure shrinkage and fit. Our collections are known for their creative prints and the special technique they are made off.
The Collection:
EOB offers a year round collection compiled of and assortment of shirts, pants, dresses and leather wear.
The Inspiration:
The inspiration for this collections' print theme was taken from the platonic solids-shapes which form part of Sacred Geometry | The symbol of the element of Air represents imagination and spirituality | The heart and wings symbolize the desire for peace and serenity | The two triangle s are the symbol of fire into fire, they can also symbolize creativity, harmony, manifestation and change.
To learn more about Elements of Basic please contact us at: info@rhubarbrepublik.com