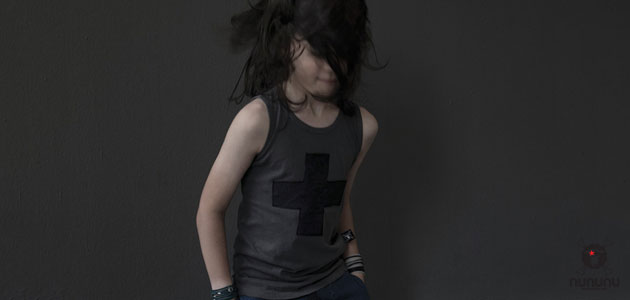 Continuing their clean and minimalist aesthetic of fashionable threads, nununu maintains their reputation, straying from the norm with their Spring/Summer 2016 collection.
The premier global children's clothing and accessories brand will debut its newest prints, all over Geometric Shapes and Triangles. In addition to their signature stars and skulls, the Spring/Summer 2016 color palette is filled with neutral black, white, grey and olive green with bold accents of neon yellow and pink throughout.
Hot of the heels of their successful beach collection, nununu introduces a Tankini and Baggy Surf Shorts for mini beach bums. For a bolder, biker statement the Leather Yoga Shorts are a must-have for little one's wanting a daring look. And with a new three-pair Underwear set, tots can rock nununu literally head-to-toe.
Please also make sure to visit us at stand I30 at the Playtime in Paris if you are entering the event, taking place on 4-6th of July. We would love to see you there.
For more information please contact us by e-mail at info@rhubarbrepublik.com