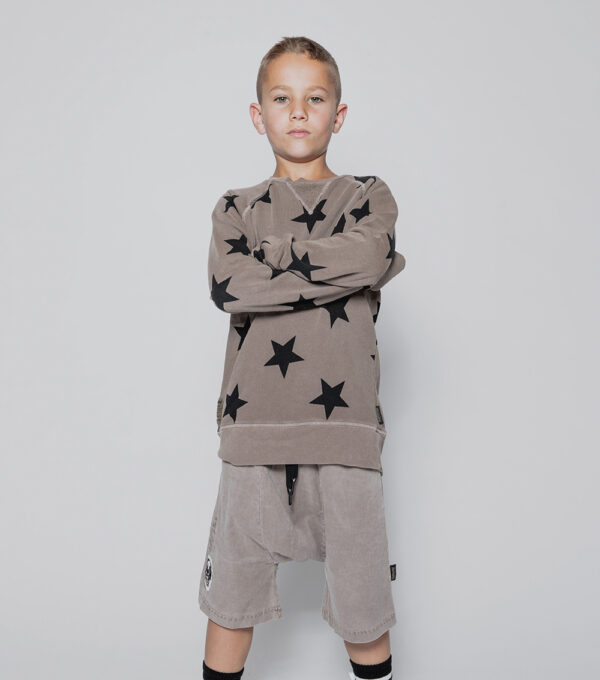 nununu's spring summer 2022 is on the go and the time has come to introduce you to our new and exciting collection dedicated to what we believe is a common ground and love that we all share – the love of art in all its forms!
this season's theme: "nununu for the arts" is dedicated and inspired by 3 amazing artists that nununu especially appreciates and loves… please meet:
DEDE, Craigio Hopson and of course, Shay Id Alony, three extremely gifted artists each one within his own discipline and character that alongside nununu's designers, Iris and Tali worked on interpreting their inspirations, works and talent into the new summer collection, each one bringing his unique voice – together creating a united ensemble.
Dede
Tel-Aviv based, urban artist, Dede utilizes various mediums to communicate within the public arena. Dede's inspiration stems from the urban landscape and found objects often serve as the base for his work – wooden planks, newspapers and found cardboard, alongside man-made leftovers, serve as Dede's pool of materials. One of Dede's signature designs is an iconic and comic bandaid graffiti splattered worldwide, always in the most surprising locations adding a unique and humorous touch to the setting chosen for them. Dede's bandaid came to life in our collection, bringing a new angle and meaning to a household and parental accessory we all use.
Craigio Hopson
based in Bangkok, UK native Craigio Hopson, is the kind of artist who doesn't like talking about what kind of artist he is. Why talk about it when you can live & breathe it? That's what he & his work say. His colorful, humorous illustrations & paintings never take themselves too seriously, a quality we recognize in him & ourselves. Our designers and Mr.Hopson, chose to create the "en route" all over print as well as the "u have mail" mini collection all inspired by a work created by Craig years ago on an old air mail envelope.
Shay Id Alony
Last, but not least and always our resident artist, Shay Id Alony whose on-going fling with nununu has brought to life so many of his tribal inspired works into our collections, making him and them almost inseparable! For our summer collection Shay, Iris and Tali upgraded their "rainbow smile" print from winter 2021 and climbed a step in its evolution, creating our amusing and quirky "rainbow dude" that you will meet on a fuzzy or cotton patch on select styles!
Diving furthermore into the collection – as we prepare for a hot summer, our color pallet's attitude says cool with new hues like ice grey, moss green, nude and earth brown alongside our usual gig of black, greys, whites and natural creating together with a variation of feather light cottons, thin french terry and soft rib a comfortable and summery mix.
The Baby collection has many returning favorite prints and styles, alongside new ones communicating with the main kids collection, all made from double single cotton, soft rib and french terry.
Make sure to check out our personal favorites like the new drip-like print that takes tie dye styles to a whole new level, the shiny rain ponchos in all their glory and craftsmanship, a new silvery fabric we used for some of the swimwear, awesome new nununu high tops that we know will be a hit and the new canvas backpack that takes simple perfection to a whole new level.
DROPS:
Resort: End of November 2021. Summer: January 24th, 2021
DEADLINE: August 31st, 2021