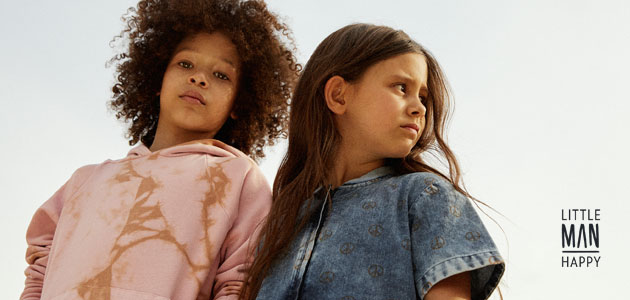 A place that is known to be the driest in the world, that sleeps for years, simple and endless in its vastness. Walk for miles and pass no life. Feel the sun on your skin, the wind burns hot, the ground flickers. But there it is, hidden under your feet, ready to explode in a symphony of colours, breathtaking in its intensity. All it takes is a little rain, drops that come in millions to kick off the Desierto Florido, the desert in bloom. For a blink of an eye, this place changes its appearance from odd to vibrant and pulsing. Millions of flowers populate the ground that was wasteland not long ago. Now it is there, the land of peace and love with flourishing life. Come with us and experience this rare miracle that has no equal on this planet. It's up to us to preserve this place for the next generation, the ATACAMA DESERT.
Spring summer 020 was inspired by one of the most unique events on our planet. It comes with many new styles and materials. For the first time rainwear and swimwear become part of the collection. In addition to woven, knitwear and denim, the mix of unisex boyfriend looks and finest dresses, skirts and jumpsuits offers many combi- nation possibilities and stands out with 70 unique items per season.
Little Man Happy is a kids fashion brand that focuses on sustainable unisex styles that attract attention and delight children and adults alike. For 5 years, everything has revolved around fresh designs, high-quality materials and fair working conditions. The combination of all this with high fashion attitude comes in two collections per year, for girls and boys from 0 to 11 years. Each design is created in Berlin, all pieces are produced exclusively in Europe.
Peace!
For more information on this amazing new collection please contact us by e-mail at info@rhubarbrepublik.com