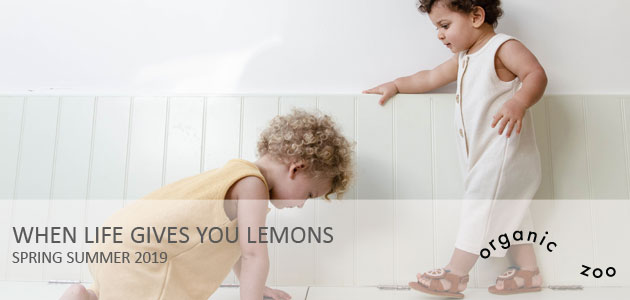 Organic zoo introduces first ever spring/summer collection that launches on 15th March 2019.
When life gives you lemons…is a celebration of simplicity and small moments of long summer days. Let's play, soak up the warmth, reconnect.
Let's make beautiful memories and lots of lemonade.
This amazing and limited collection is only available in one drop.
For more wholesale information please get in touch by e-mail at info@rhubarbrepublik.com