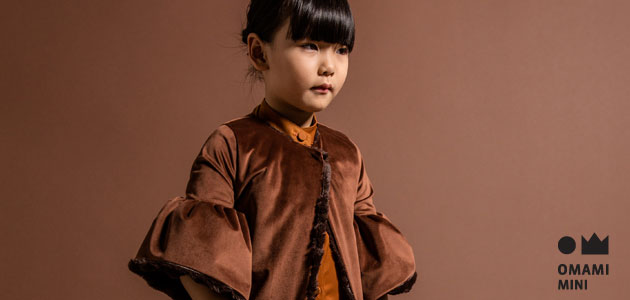 The new OMAMImini AW2018 collection is now available to preorder.
Do you know how most kids are always running (rather than walking), always on the move and never ever sit still (unless you're super late and need them to get going)? They literally jump for joy when happy and fidget impatiently when they have to wait. We thought it would be cool to dedicate our new collection to these trotters. To all that energy. To the fact they've been around and going places.
The color palette was inspired by the free spirit of the 70s: rust and groovy maroons with some neutrals and deep blue to balance it out.
Finally, we have added a Black Label capsule—special occasion range for girls. Incorporating lux Japanese fabrics from sculptural voile to vibrant velvet and exquisite details, we aimed to create a proper wow-factor while keeping all pieces very wearable and fun.
For more information on their new collection please contact us by e-mail at info@rhubarbrepublik.com